Colombia is full of interesting fairs and events, but some of the most attractive are the handmade pottery fairs. These events are held in different parts of the country to showcase the artistic talent of Colombian potters.
In Colombia, there is a large population that depends on ceramics for their livelihood. They have a tradition in ceramics and have passed it down from generation to generation, so they have all the skills to create unique and quality pieces.
There are only a few fairs that are exclusively dedicated to ceramics. Most fairs also deal with handicrafts such as jewelry, textiles, and decorative objects made of different materials.
Other handicrafts include bags made from straw, baskets made from guaruma, and various items made from other materials and using different weaving and manufacturing techniques.
Just as there is a great variety of handicrafts, there is also a large amount of artistic ceramics made of different materials and with different painting, decoration and firing techniques.
Feria Bogotá Artesanal, Emprendedora, Creativa, Turística
This fair has been taking place since 2017, but unfortunately could not be held from 2020 due to the current situation. At this event, a hundred artisans will exhibit various innovative products:
Weaving,
Wood,
Glass,
Wrought iron,
Jewelry,
Leather,
Wicker and
Pottery.
The pottery exerts a great attraction on the visitors. This is due to the fact that they have different shapes, colors and techniques of decoration and processing.
Date and place of the fair
Usually this fair takes place in Bogota in the last months of the year.
Entrance fee
Admission to this major fair in Bogota is free.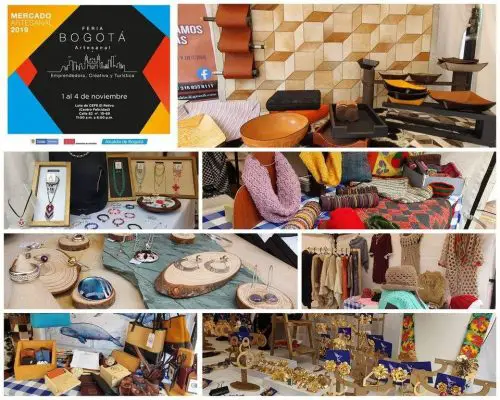 Tolima's Virtual Craft Fair
This fair was held for the first time last year to reactivate handicrafts in the department. This is a virtual fair on the Facebook page of the Mayor's Office of Ibagué.
This fair also encouraged the 40 participating artisans to set up their own social networks and digital catalogs to facilitate the purchase of their handicrafts.
Date and place of the fair
The fair will take place online and the next dates are not yet known.
Entrance fee
It is a Facebook Live fair and entry is free.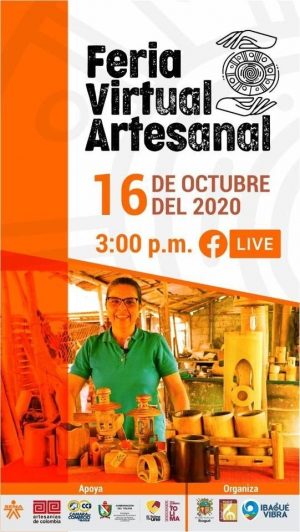 Expoartesanías
The Expoartesanías is the largest arts and crafts event in Colombia. Historical works from Colombia as well as contemporary art are exhibited at this fair. Like the other fairs, this one also serves to promote art in Colombia.
In 2020, unlike the other years, the Expoartesania was held virtually and with the help of the government, two strategies were developed to support the country's artisans to continue earning an income.
These strategies are:
Artesano estamos contigo
These are grants to artisans by the national government, which has served 45,000 markets and created virtual training and marketing channels for their pieces.
There was also a lot of advertising for the purchase of objects, voluntary contributions from citizens and the motivation to create social networks with their craft.
ShopExpoartesanías
This is a digital space that brings together 350 national artisans with crafts from every corner of Colombia. The store has seven categories where you can find unique handicrafts made by skilled hands.
These categories include Home and Decoration and Collection Artesanías de Colombia, where you can find the perfect ceramics for your home.
The #TiendaExpoartesanías is the perfect opportunity to acquire beautiful pieces and at the same time help to reactivate crafts.
Date and place of the fair
This fair takes place every December in Bogota. Depending on the general situation, the fair will be held online.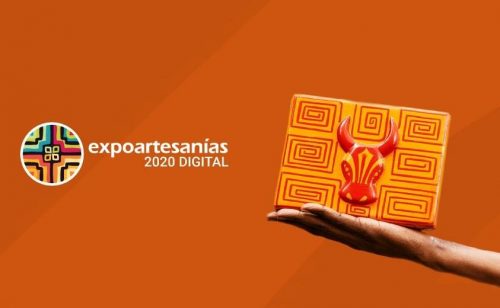 Pitalito Craft Fair
This is the oldest handicraft fair in Colombia, and in 2021 it was held for the 55th time in the Department of Huila.
This fair also joined one of the initiatives of Artesanías de Colombia called "Del Huila a tu casa " and linked with " Artesano estamos contigo " goes hand in hand. This is intended to contribute to the economic reactivation of our craftsmen.
Other countries also take part in this fair. For example, in 2019 there were exhibitions of handicrafts from India, Egypt and Ecuador, which are considered a great attraction for the visitors since in one place they can admire handicrafts from other countries and at the same time Colombian talent.
Date and place of the fair
The fair traditionally takes place in Pitalito, but is currently being held online due to the general situation.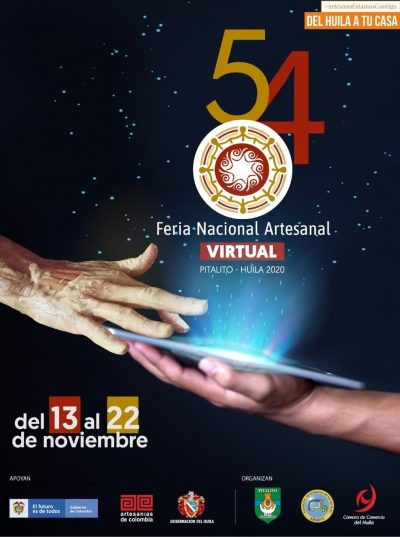 Expoartesano
This fair in Medellin, Antioquia is the second most important in the country. For 11 years she has been showing us the traditions, history and culture of the different regions of Colombia through handicrafts.
Date and place of the fair
The fair usually takes place at the Plaza Mayor in Medellin, but is currently being held online due to the general situation.