We've all seen that ceramics experts sometimes use strange objects when modeling clay. Essentially, there are 7 tools that will be of great help to us when making pottery, namely:
Wire cutters
Sponges
Scrapers
Ribbons
Hole punchers
wooden modeling tools
Ceramic sets
Clay cutter/wire cutter
Clay cutters usually consist of a wire or thread that is connected to a piece of wood at each end. Nylon thread is often used as a cutting device.
What is the clay cutter used for?
The Clay Cutter is used to cut or split blocks of clay or simply to remove the finished piece from the base of the turntable.
When is the wire cutter used?
This tool is used when the piece is already turned and one wants to remove or separate a piece from the rest of the clay in order to remove it from the lathe or to take part of the total mass and then model only this small piece.
Considerations
It's important to own a clay cutter with wooden handles because there is a significant risk of injury if you only manipulate the nylon line or wire with your hands.
You can either buy this tool ready made or make it yourself. Here is a simple guide:
Buy two pieces of wood.
Make a hole in the middle of the two pieces for the nylon or wire to pass through.
Place the nylon or wire between the woods and through the holes and stretch very well so it is taut.
Tie a tight knot at both ends of the pieces of wood so the nylon behind is well knotted and you can use it to cut easily and effectively.
Cutting equipment prices
The prices of this tool vary widely on the web, but you can find them anywhere from USD 2 to USD 8 in various online stores.
Lifespan
When used properly, the cutters can last a very long time.
Where can you buy clay cutters?
Clay cutters are offered on various websites like Amazon, AliExpress, Hobbyland, Marphil, etc. You can also buy them in shops specializing in handicrafts.
Nylon wire clay cutter brand Perfeclan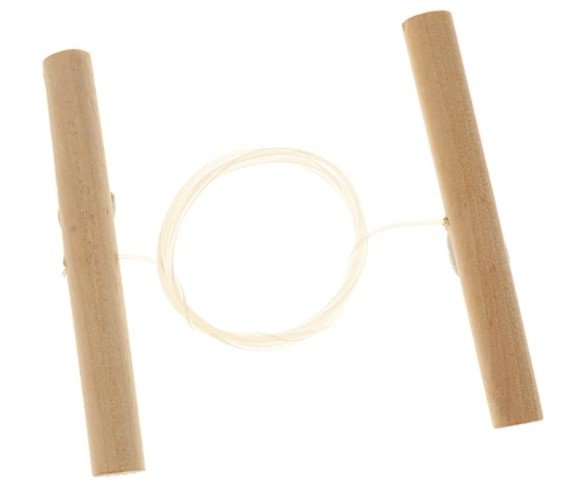 Price: $4.80
With nylon wire
Perfect for cutting any type of clay
Good quality
Comiart brand steel wire clay cutter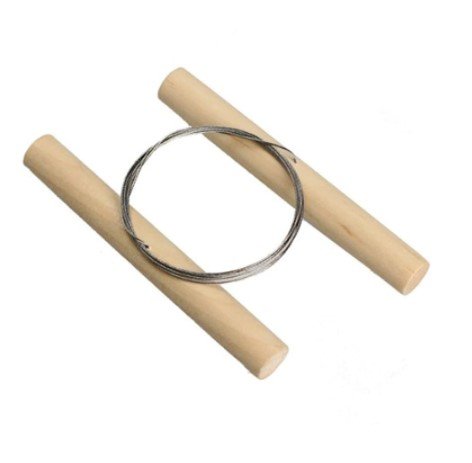 Price: $1.40
With steel wire
Perfect for cutting any type of clay
Good quality
Sponges
Sponges are an essential tool in the world of ceramics, as they are used in the various stages of making a piece. For example, while the figure is being formed or when it is already finished.
What are sponges used for?
Sponges are used to clean the clay and are also great for measuring the amount of water the clay needs to shape.
When are sponges used?
When the clay has dried and turned, the sponge is used to clean and remove minor imperfections. They are also used when exact amounts of water are needed to start molding. This is because if you apply too much water and the clay is too runny, it will fall apart. However, if you use too little moisture, the clay will break.
Considerations
There are different types of sponges for use in pottery. A sponge that can be used for water and paint is common.
Many people use the sponges not only for the two main functions but also for some decorative sponging techniques. They are used impregnated with paint to leave different types of textures on ceramics.
Sponge prices
Regardless of the type of sponge, they typically cost between $1 and $5 and usually come in multiple units, usually 10 or 12.
Lifespan
It depends on how intensively you use a sponge.
Where can you buy sponges?
As with many ceramic items and tools, these can be found on various websites such as Amazon, AliExpress and Marphil. You can also find these products in regular shops.
Round yellow taco sponge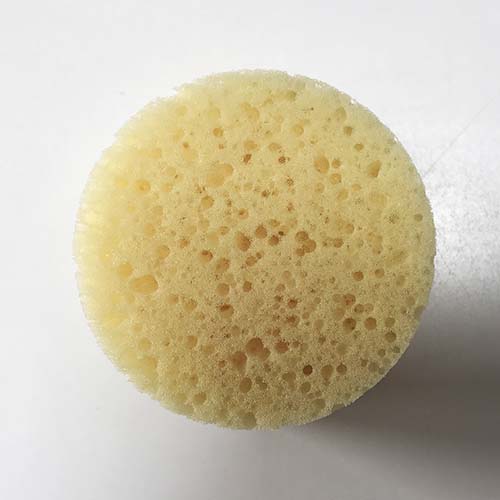 Price: $1.36
Its shape makes it very easy to handle
Ideal for perfecting your work
This sponge is one of the best for the important stage of cleaning the clay so it has no imperfections before it goes into the kiln.
Round foam sponges 10 pieces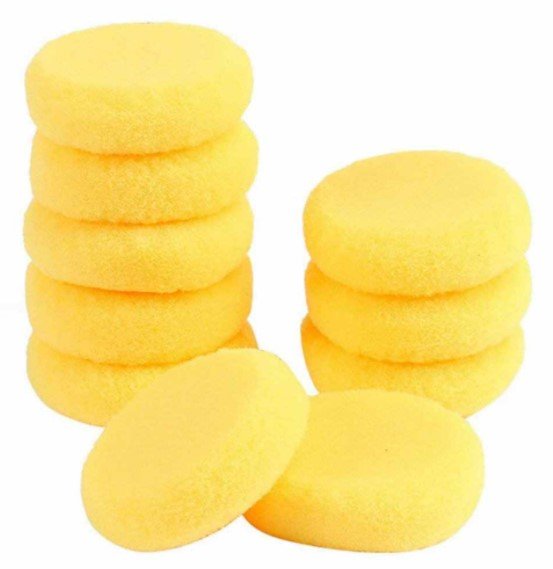 Price: $2.65
: AliExpress
Very convenient
Perfect for use with water
Just as there are different materials, there are also different sizes and prices. And these 10 sponges made of foam are a real eye-catcher for artists and they are of very good quality according to several people's experiences.
Scrapers
A spatula is a flat piece of stainless steel that comes in a variety of shapes and sometimes textures.
What is a scraper used for?
It is used to model the ceramics in order to give the clay the desired shape.
When is a scraper used?
It is mainly used for large pieces such as vases, pots, and plates. For example, a spatula is used to stretch a piece on the potter's wheel.
Considerations
This tool is usually made of stainless steel. This makes it flexible so that it can adapt to the needs of the artist.
Scraper prices
Scrapers are usually found in larger packs ranging in price from $5 to $20.
Lifespan
Spatulas are very robust, of good quality, and very durable.
Where can you buy a scraper?
Scrapers can be found both online and in physical stores.
Pack of 10 stainless steel scrapers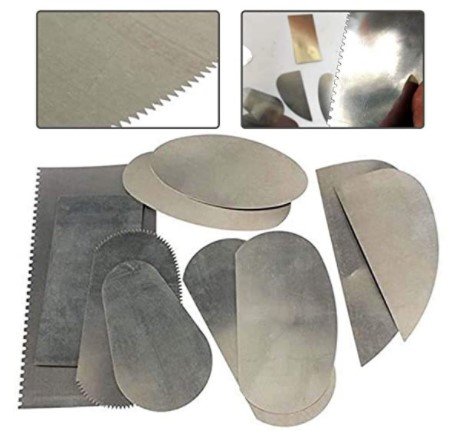 Price: $6.92
Spatulas are great for smoothing, carving, and working on clay.
Most spatulas are identical and have the same shape.
Stainless steel spatula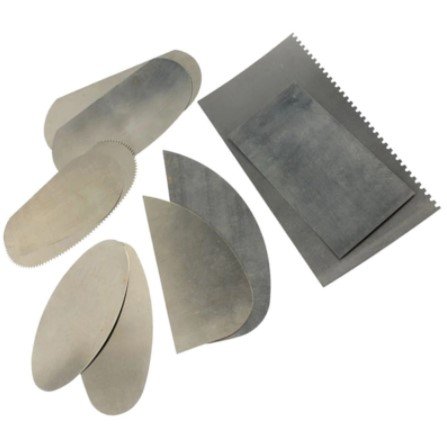 Price: $4.82
Shopping portal: AliExpress
Spatulas are ideal for details that have to be worked on very carefully
Some scrapers have jagged edges
Ribbon tool
Clay scrapers are very interesting tools and are not usually used by beginners.
The scrapers are another tool to model ceramics and get the desired result.
What are ribbon tools used for?
These are primarily used to remove parts of the pottery that we don't need or want in the piece. That's why clay scrapers have different tip shapes so you can choose the one that best suits your needs.
When are ribbon tools used?
Clay scrapers are used when modeling the piece as the clay needs to be fresh and still a little damp to remove the necessary clay.
Considerations
The way it is used is similar to working with a brush or pencil, except you are removing small details from the piece rather than adding them as you would when working with paint.
Ribbon tool prices
The prices are different because the products are also different and are made of different materials. Most tools have a wooden base and an aluminum tip. Others, however, are made entirely of aluminum.
Most tools come in kits and prices range from $2 to $10.
Lifespan
These products tend to last a very long time unless the clay is too hard and you use too much force to cause the tip of the gouge to dislodge from the base.
Where can you buy ribbon tools?
You can find these items on various websites such as the classic Amazon, AliExpress and digital shops specializing in ceramics such as Marphil.
Set of 6 metal ribbon tools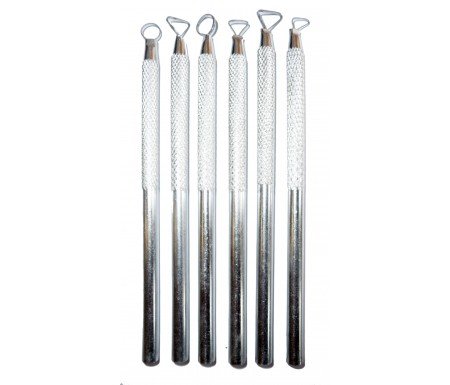 Price: $9.21
Where to buy them: L'Artística
They are not easy to detach from the base
Fleje ribbon tool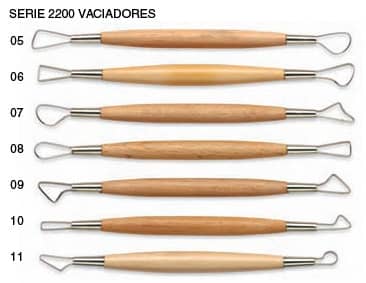 Price: $4.08
Shopping site: Marphil
Supplied with 7 double end hollow heads
They are double-ended, meaning they have 14 different shapes at the tips.
Hole punch/hole cutter
Hole punches are a very popular tool in the manufacture of pottery, primarily for giving the clay a specific design and texture before firing.
What are punches used for?
As the name suggests, they are used to perforate the pottery and draw shapes and lines in the clay. The idea behind this tool is that the rest of the clay stays inside, which is why the end that is inserted is hollow.
When is a hole punch used?
It is used when turning the workpiece so that the clay can be easily removed and the perforator flows into the ceramic.
Considerations
The head circle is usually available in 4 sizes namely 4mm, 7mm, 17mm, and 21mm which also changes the overall size of the hole. However, this depends very much on the manufacturer.
Hole punches are simple tools. They consist of two parts, the tip, which can be round or spear-shaped, made of stainless steel, and the wooden handle.
Hole punch prices
These tools are sold by the piece, but most often they are found in kits containing multiple punches of different sizes, gauges, and point styles.
The cheapest set of 4 punches is around $4 and the most expensive is $9.
Lifespan
These tools are generally durable.
Where can you buy hole punchers?
You can find these items on various websites such as the classic Amazon, AliExpress and digital shops specialized in ceramics such as Marphil.
Stainless steel circle punch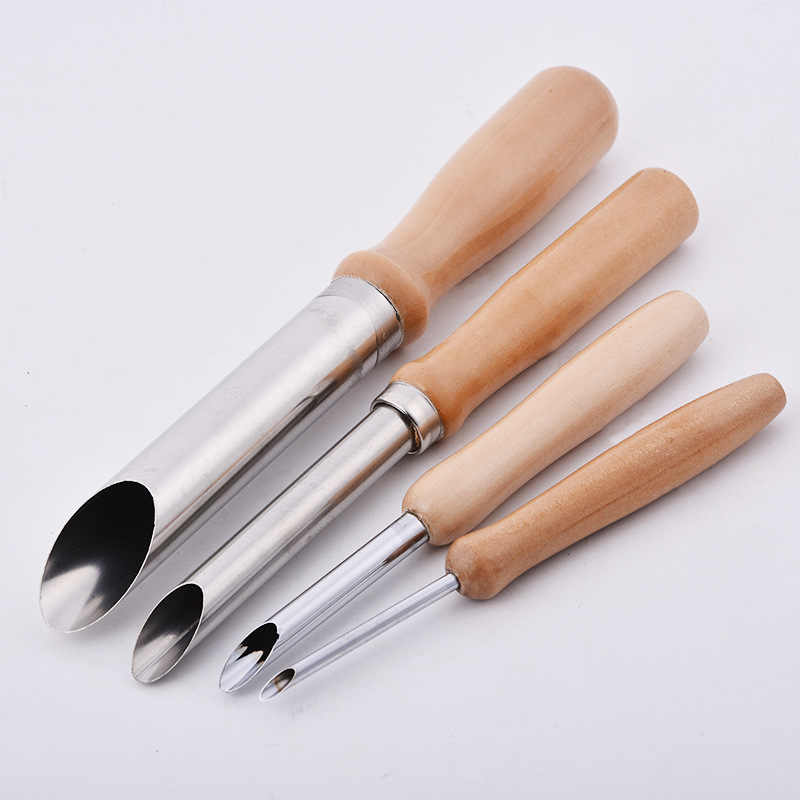 Price: $8.44
Shopping portal: AliExpress
The wooden handle is very comfortable and has a beautiful finish.
Ceramic hole cutter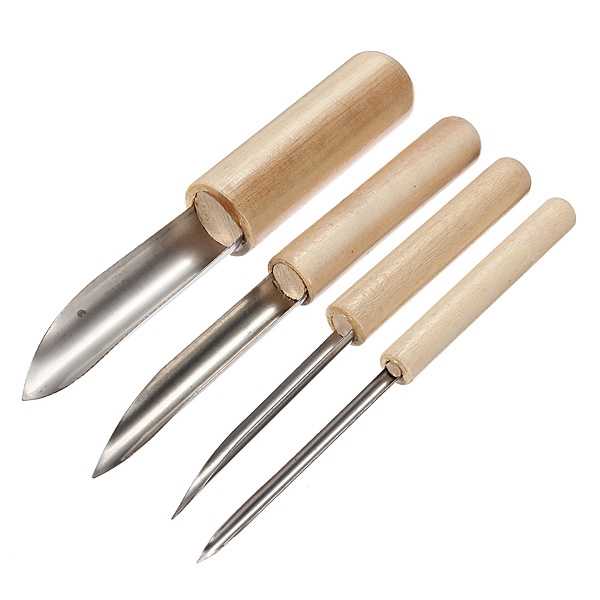 Price: $3.30
Shopping site: AliExpress
The aluminum end is tapered, making the hole deeper.
With this type of punch, the tip is very sharp, so you have to be very careful not to injure yourself.
Wooden modeling tools
As the name suggests, these are different types of instruments made of wood with different shapes at the tip. Some have jagged edges, others are round, flat, or have a sharp point.
What are modeling tools used for?
These are used to model the desired shape into the clay as if we were using our own hands, but they are also used to give specific shapes, finishes and textures to the pottery.
When are modeling tools used?
These are used when the clay is still wet because the aim is to create specific patterns on the piece. However, artists sometimes tend to e.g. B. using the jagged edge to run it all over the character and create a completely different texture than usual.
Considerations
Since the tools are made of wood, they should be cleaned and dried well after each use.
Wooden modeling tool prices
Packs of 10 range from $7 to $35.
Lifespan
The lifespan of the products depends on the quality, use and care.
Where can you buy modeling tools?
You can find these items on various websites such as the classic Amazon, AliExpress and digital shops specialized in ceramics such as Marphil.
Modeling Stick Kit 20CM 7 pieces
Price: $17.74
Shopping site: Marphil
The wood is very strong and durable
Tenflyer 10 pack knives made of wood clay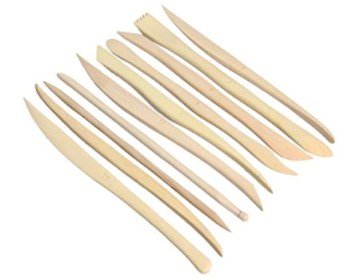 Price: $6.96
Source of supply: Amazon
They are double ended
Ceramic sets
Sets are widely available and make a great gift for someone just starting out in the art. Kits contain everything you need to create and model beautiful and unique pieces such as: B. cutters, sponges, scrapers, scrapers, etc.
Set prices
Basic sets start at USD 10. However, prices can increase depending on the size.
Lifespan
The service life of the individual tools depends on their individual quality, stress, and care.
Where can you buy sets?
You can find these items on various websites such as the classic Amazon, AliExpress and digital shops specializing in ceramics such as Marphil.
46pcs Clay Sculpting Tools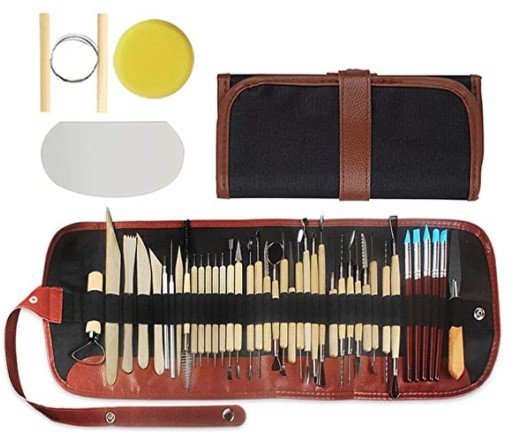 Price: $39.74
Purchase site: Amazon
Modeling set (8 modeling tools)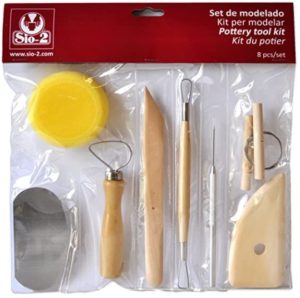 Price: $9.81
Buying Sites: Amazon
Contains everything you need to get started: a sponge, a scraper, a large dimple, a double-ended dimple, a toothpick, an awl, a cutter and a wooden sickle.