Maria Oriza
María Oriza Pérez was born in 1964 in Aranda de Duero, Burgos, Spain. She began her artistic career in the early 1990s and from the beginning, she has focused and specialized in sculpture.
Studies
She studied at the Escuela de Cerámica Francisco Alcántara and at the Escuela Municipal de la Moncloa in Madrid, where she learned the basics of sculpting techniques.
Used material
The main materials she uses to create her art are iron, concrete, polyester and earthenware. She makes her sculptures entirely by hand, putting her creative stamp on her figures based on geometric structures and patterns drawn on ceramics.
Awards
In 2007 she was made a member of the International Academy of Ceramics, a very important honor for artists like Maria.
In addition, her work has received awards in Spain, Germany, Italy, China, the USA and Chile.
Exhibitions
With 11 solo exhibitions and numerous group exhibitions in Spain, France, Italy, England, the Netherlands, Japan and China, she is one of the most important ceramic artists in the world.
You can find María's work on Instagram at @mariaoriza7.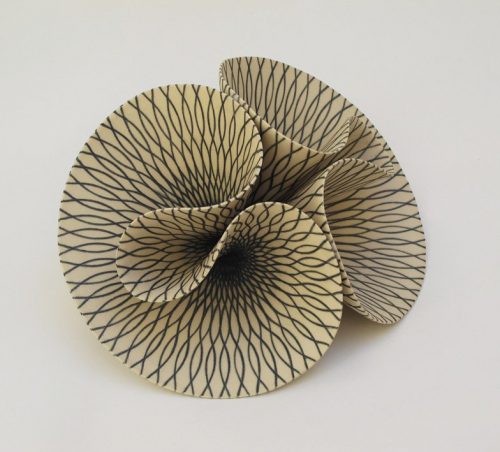 Fernando Malo
Fernando, one of the most experienced ceramic artists, was born in Zaragoza, Spain in 1957. He decided to study at the Massana School in Barcelona.
Achievements
He is the founder of the Cerámica y Ceramistas collective, which is responsible for the design and organization of activities in Plaza San Felipe in Zaragoza. Founded in 1984, this collective aims to spread Aragon's creative ceramics.
He is also a member of the Organizing Committee of the International Ceramics Fair CERCO.
Specialization
Fernando specializes in the restoration of artistic heritage, making ceramic copies of Mudejar art for the most important monuments in Spain, such as the Aljafería, Zaragoza Cathedral, the Utebo Tower, and the Alhambra in Granada.
Exhibitions
He usually takes part in various meetings, fairs, exhibitions, and congresses in Spain and other countries. He has had 40 solo exhibitions and more than 50 group exhibitions in Spain and abroad and is a good example for anyone who wants to enter this world.
Inspiration
He has always been inspired by the primordial tradition of the earth, the primitive forms, the sensitivity, and the interpretation of nature. To achieve this, he uses high-temperature clay and homemade glazes for his pieces.
Fernando doesn't have any social networks but he has a great website where you can learn more about him and his art: www.fernandomalo.com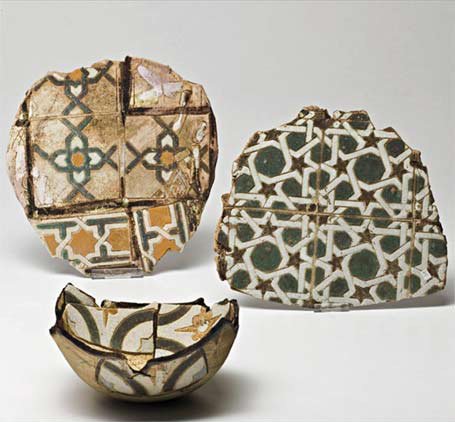 Yukiko Kitahara
A great Japanese artist from Mount Fuji, Yukiko comes from a family of sushi chefs in Tokyo, who instilled in her the importance of tableware in Japanese cuisine.
It is not known exactly what year Yukiko was born, but it is known what year she founded her large ceramics workshop called Taller Kúu, which started in 2012 together with the artist Guillermo Gil.
Inspiration
She is 100% inspired by home, decorative, lighting and jewelry objects shaped by nature and memories.
She says she creates her product with the soul and power of her adopted home of Seville, and with the delicacy and care of her Japanese heritage.
That's the main reason why all of their pieces are white. They follow a philosophy that invites us to pause to create a moment of harmony and connection with our interior and what surrounds us in a balanced way.
For Yukiko, ceramics is a very special moment to have peace of mind and to pass it on, just like many other artists do.
Awards
Her flagship collection, Use and Don't Throw Away, has won a National Crafts Award in the product category. And she is in the process of bringing new products to the international market to give us more objects to admire.
Used material
Yukiko Kitahara's pieces are made of porcelain, but she also combines them with other complementary materials such as textiles, wood, and copper.
On Instagram, you can find Yukiko at @yukikokitahara.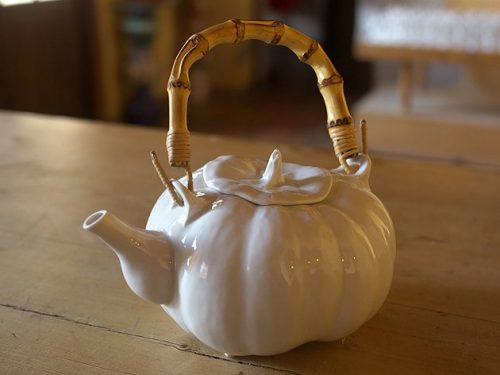 Roger coll
Born in 1979 in the town of Badalona near Barcelona, Roger has over the years become one of the representatives of the new generation of ceramic products that go beyond the traditional.
Studies
He studied architecture, sculpture and ceramics and made his living from architecture for many years. However, in 2009 he decided to set up his Krasznai ceramics studio in Barcelona, where he moved Vic(???) years later and has lived in that city ever since.
Inspiration
This great artist suffered from facial paralysis for a few months, which led him to question the concept of beauty and perfection, and therefore small imperfections are intentionally found in his works.
He believes that basically everything around him inspires his works and that he has his own language that he expresses through his works.
Exhibitions
Because Roger's works are unusual and therefore very noticeable, they are shown in various exhibitions in many parts of the world, e.g. B. in New York, San Francisco, Los Angeles, Tokyo, Barcelona, and Brussels.
His Instagram account is @rogercoll_krasznai.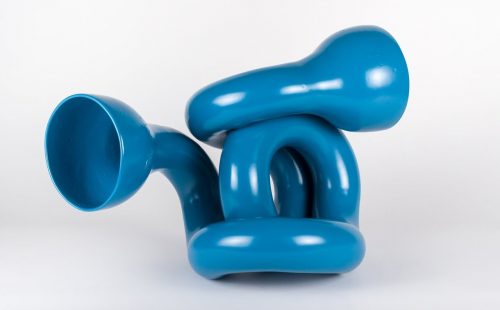 Raluca Buzura
Raluca was born in Romania but currently resides in Tortosa, Spain. She has always been known as a woman who uses ceramics to create works of art in the form of jewelry.
Education
She studied at the University of Art and Design in Cluj-Napoca, Faculty of Ceramics, Glass and Metal. It was a great experience for her, so in 2007 she decided to pursue a master's degree in the same specialty.
Exhibitions
Even as a student, she took part in numerous projects and exhibitions, which says a lot about her talent. In 2009 she focused on contemporary jewelry design, as this area doesn't get much attention in ceramics.
Inspiration
For her, jewelry design became a challenge aimed at changing the way we view jewelry and ceramic jewelry in particular. She wanted it to be seen as a work of art.
As we all know, ceramics are primarily intended for domestic use or simply as decoration, but Raluca's great ideas and the challenge of turning them into jewelry sets her apart from the other artists.
Used material
Raluca has always had a strong fondness for ceramic materials, which she often mixes with metal or fabric to create an expressive and different piece that draws people's attention.
To see more of Raluca's jewelry and artwork, you can find her on Instagram as @ralucabuzura.